Financials
Stocks advanced in a late-day rally, I think, on hopes of better than expected stress test out of the banks. Right around 3 PM, the XLF caught a bid, helping to add on to a solid showing. But that may change today, because all of the banks traded down after the Fed said no to second-quarter dividend hikes, and no to third-quarter share repurchases. It also doesn't help that the XLF failed at resistance at $23.60.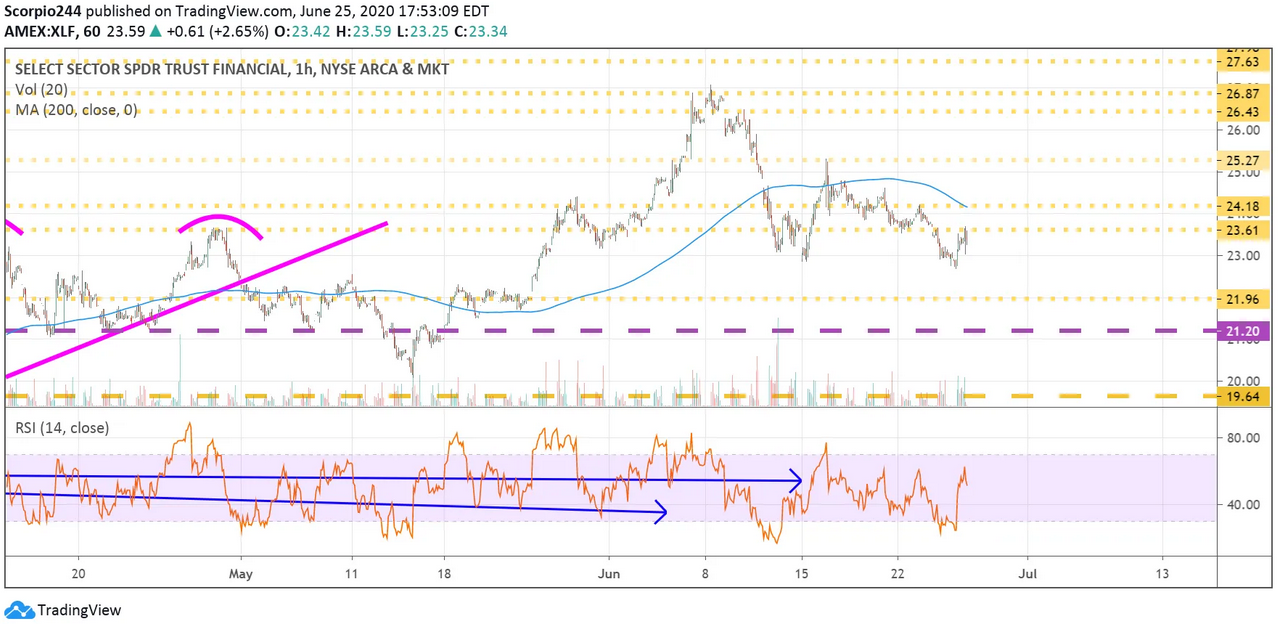 XLF 1 Hr Chart
S&P E-minis
The E-minis traded right below resistance all-day at 3,050, and that bid at days end pushed it just high enough to test resistance at 3080 and for it fail on the first attempt.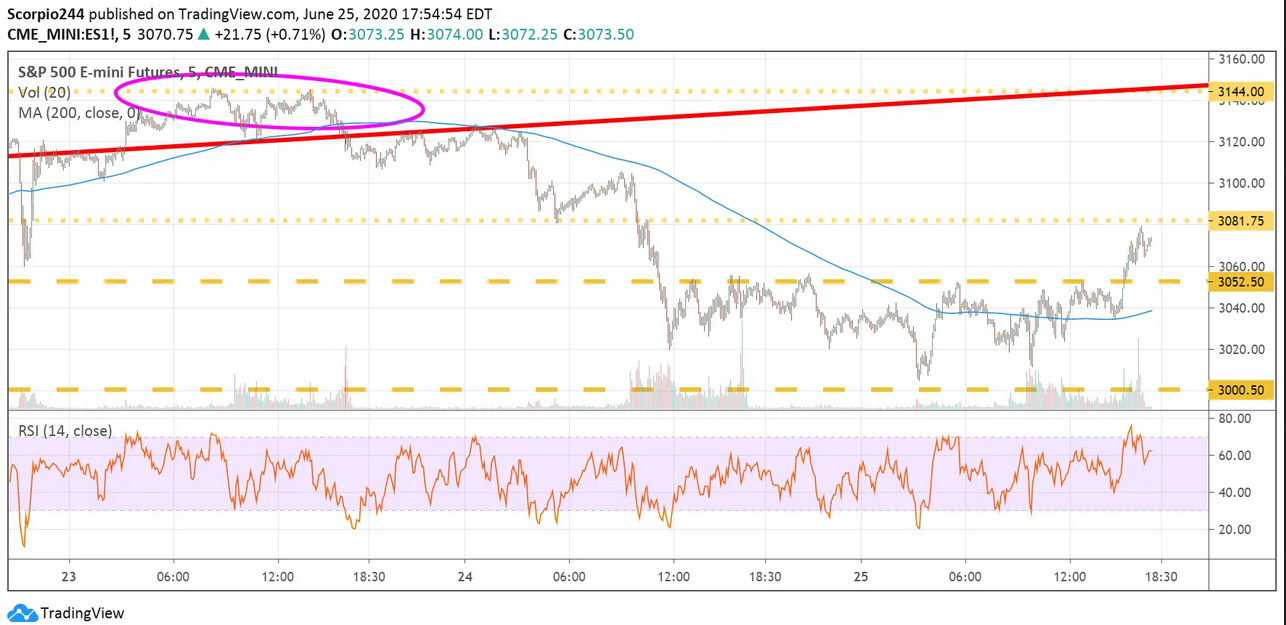 S&P 500 Emini Futures Chart
The S&P 500 ETF (SPY) also managed to fail right at the downtrend we have been tracking since June 10. There is nothing conclusive I am walking away with from Thursday's trading, except that trends we have been watching since June 10 are still at play, and "seasonal headwinds" are also still a factor. So at this point, there is nothing from a technical standpoint worth getting too bullish over.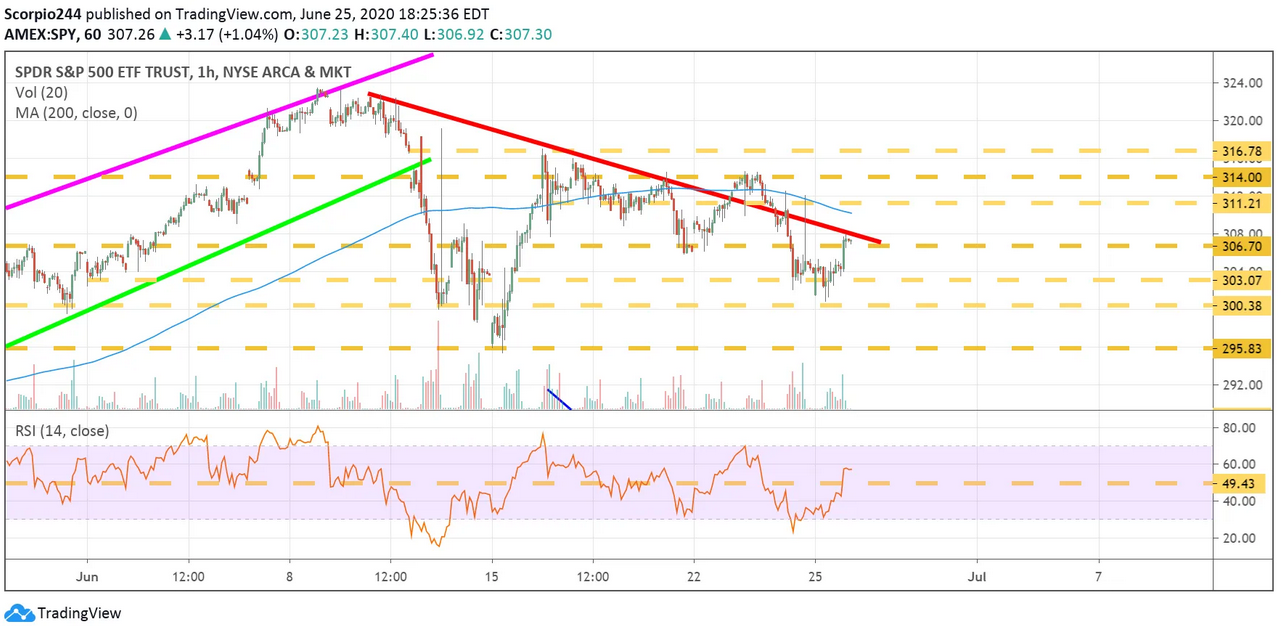 S&P 500 ETF 1 Hr Chart
Moving to a few monetary measures, the creation of MZM, or the total money supply, has been flattening out in recent weeks.

MZM Money Stock
Also, the Fed's balance sheet declined due to some repo and swap line "stuff." Still, if you are a believer that the Fed and its liquidity creation are fueling the rally, these two indicators do not support a market climbing higher.

Total Assets Level
Nike
Anyway, Nike (NYSE:NKE) missed earnings and revenue estimates by a mile. I guess that is what happens when there is no guidance. The company's revenue was $6.31 billion versus estimates of $7.25 billion. Meanwhile, the company reported a loss of $0.51 per share versus estimates of $0.04 per share. Anyway, the stock is down somewhat, not much, holding on to support at $97. That is a significant level that has to hold to avoid a drop back to $88.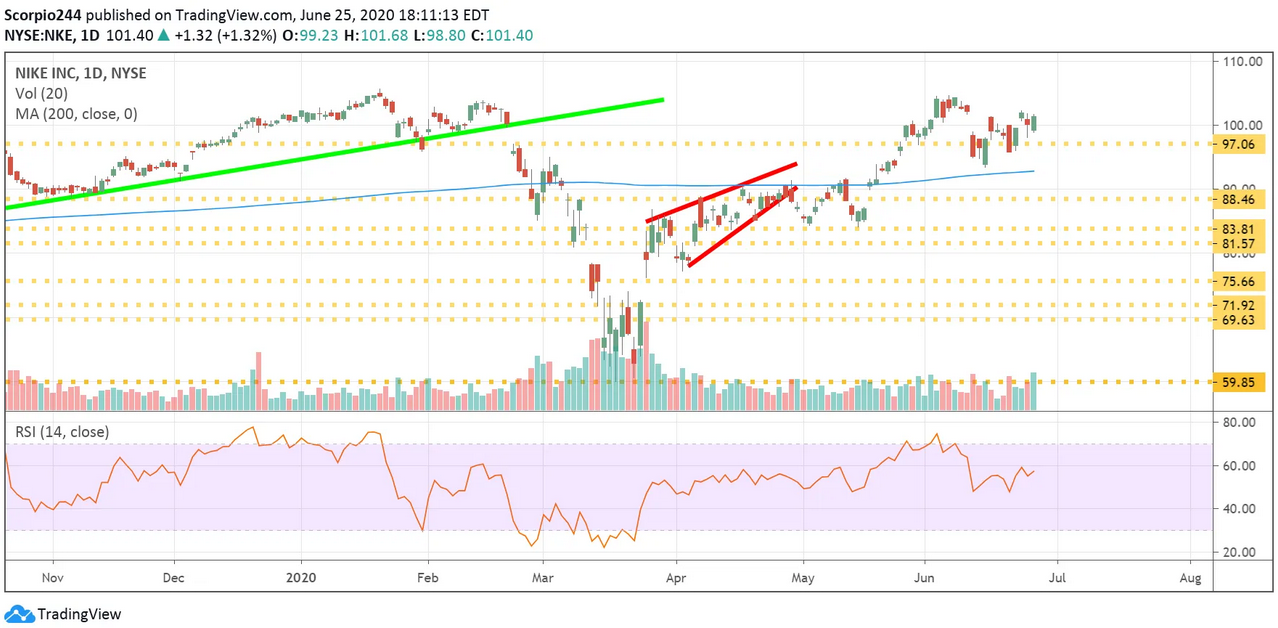 Nike Daily Chart
Wells Fargo
Wells Fargo (NYSE:WFC) traded higher today and found itself right back at support around $26, after the stress test news. Again it is a significant level that must continue to hold.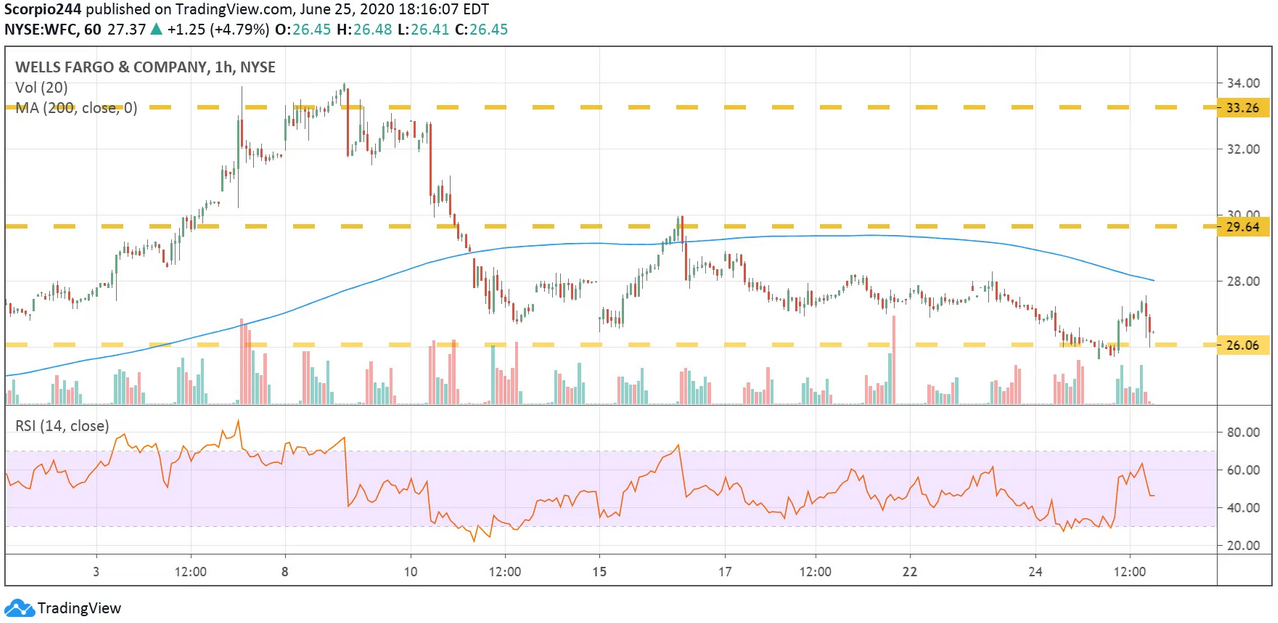 Wells Fargo Hourly Chart
Cisco
Cisco (NASDAQ:CSCO) has been trending lower recently and is likely continuing heading lower to $43.25.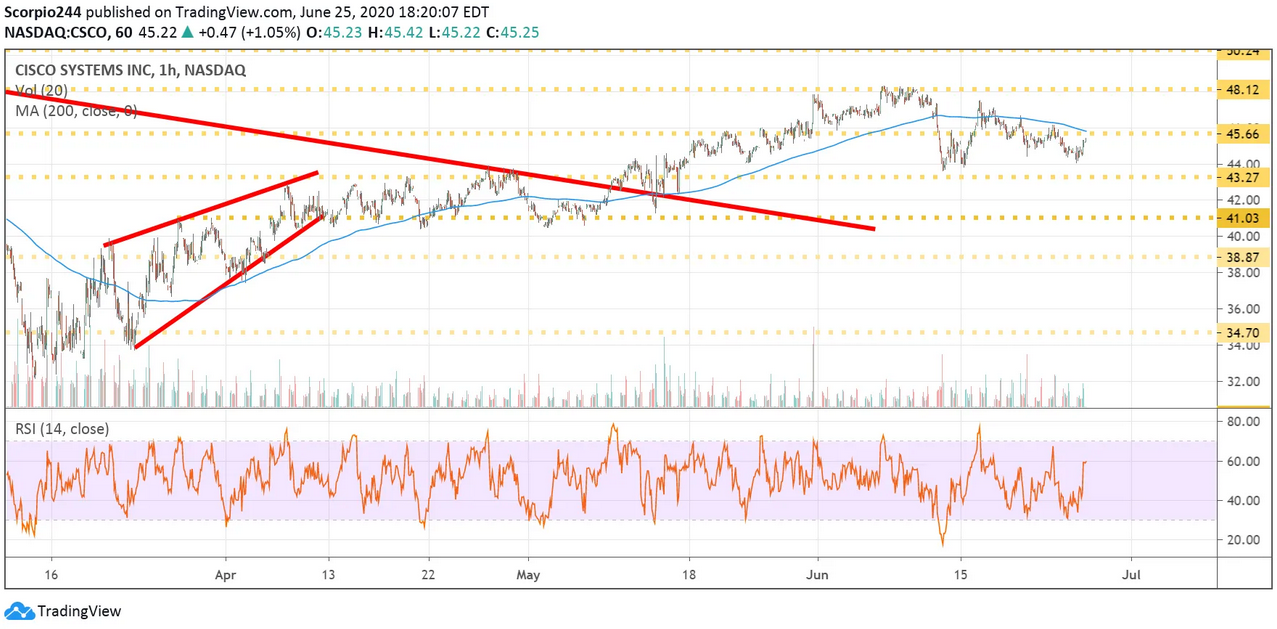 Cisco Inc Hourly Chart